Maria Entertainment
Professional solo dancers and artists from North Goa with nice style programs.
Dance style: belly-dance, International, Platina, Pole-dance, Bollywood.
Performance: Fire show, hostess.
Price
Dancers / Artists: from 6,000 Rs up to 15,000 Rs per artist. 4 shows by 3-5 minutes.
Hostess: from 4,000 Rs up to 10,000 Rs per hostess.
Price depend on event, duration, timings, date and performance program.
Belly dancers
Hostesses
Fire show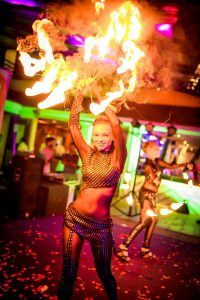 Our video
To get more information, please