Beach wedding in Goa

Beach wedding in Goa is one of the most popular modern wedding directions. Each couple can choose something unique and individual basing on own preferences, dreams and wishes. Goa is reach with different beautiful and picturesque beaches the wedding ceremony on which we can organize for you with a great pleasure.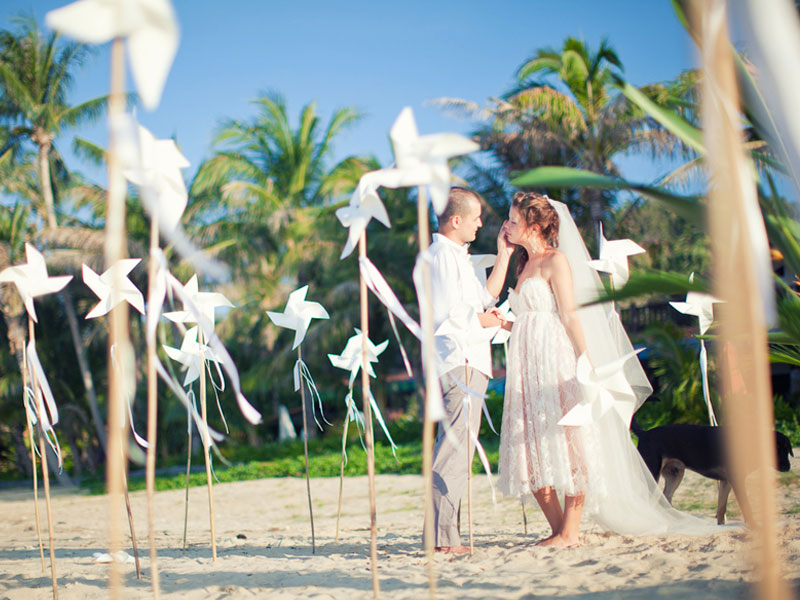 Art Goa Entertainment has several packages for beach wedding in Goa. You can either choose European wedding, Indian wedding or Theme wedding in Goa, or develop your own wedding ceremony plan. Wedding ceremonies can be conducted on Morjim, Mandrem, Ashvem, Colva, Arambol, Querim, Vegator, Anjuna or Calangute beaches depending on your choice. Weddings in Goa are always colorful, bright, magical and unforgettable.
Which style of beach wedding in Goa is better to choose?  
Beach wedding in Goa can be organized in several styles. If you've already had a classical European wedding, then you might want to try something new and unique: for example, Indian wedding in Goa. But if you are only planning to tie the knots, than the European wedding in Goa on one of picturesque beaches during the sunset will be the perfect choice for your fantastical and memorable ceremony. We can also develop a mixed style wedding for you, or organize one of the Themed weddings in Goa (Rock 'n' roll, Bollywood, Hollywood 20th, etc). Every wedding is unique in its own way and style, as we carefully develop each wedding package, pay much attention to each wedding detail, carefully create tailor-made decorations for your future dream-day and pick up only the best places for wedding ceremony conducting. Which style of beach wedding in Goa to choose depends only on your own preferences, wished and ideas; the rest is our job!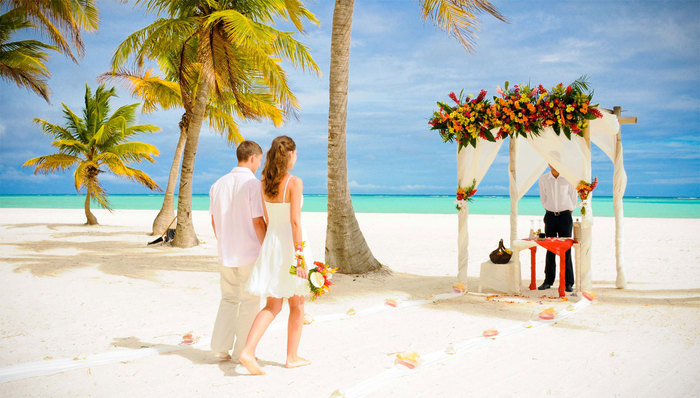 Why we?
Art Goa Entertainment always tries to develop the most unique wedding ceremonies for its clients. We understand that the traditional weddings are not as much interesting nowadays as some exotic wedding ceremonies conducted in a picturesque place like Goa. Moreover, for each our client we have bespoke programs and individual approach to beach wedding in Goa development. Before providing our clients the variants for their wedding ceremony, we, above all else, agree the possible place for wedding conducting, the desired decorations and even ceremony details basing on the client's personal ideas and visions of his very special day. Wedding is your personal holiday that should not only be the most exciting and important day of your life, but also the most memorable and magic moment the memories of which will stay with you forever.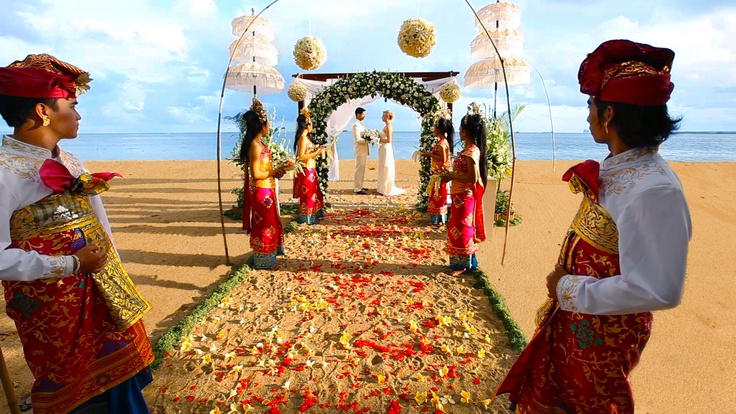 Presently we have several Beach wedding in Goa fairy packages according to your possible choice that we happy to offer you:
You can choose any of these programs or create your own original wedding style on the base of the packages we offered you above.  Just call us now for more information or your ideas sharing, and we'll help you to make your very special day a truly unforgettable event ever!