Belly Dancers in Goa
Belly dance is the modern European name for the ancient Middle Eastern and Arabic dance technique. Due to its sexuality, openness, sophistication and originality, the belly dancing became one of the most popular shows in many countries all over the world. And Goa is not an exception.
The Art Goa Entertainment Company is glad to offer you its professional belly dancing groups and belly dancers for hire in Goa. Our charming dancers will delight you with a magical and unique oriental show that differs from other dancing performances with gracefulness, professional dance techniques and mysterious atmosphere of enticing Middle East.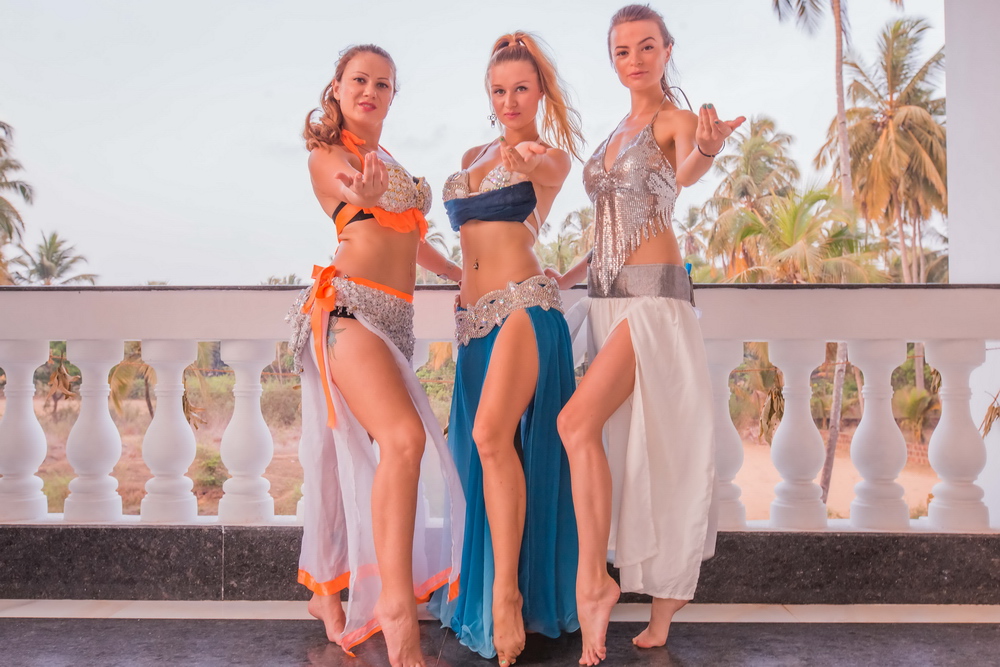 Our belly dancing shows usually start from the effective and bright veil entrance of our professional belly dancer followed by the magical classical Arabic belly dance movements, and finish with rhythmical shimmies and sharp isolations of the dancer. During the show, the belly dancer for hire in Goa may involve into her performance the lucky guests letting them to try several belly dance movements and making them a part of unforgettable Middle East atmosphere.
Jaya Vibrations – Russian Belly Dancers in Goa
You can hire belly dancers for any special occasion starting from birthday party and finishing with wedding. Russian belly dancers in Goa are the perfect addition to:
Birthdays
Corporate Events
Bridal showers and Girls nights
Weddings and Anniversaries
Charity Events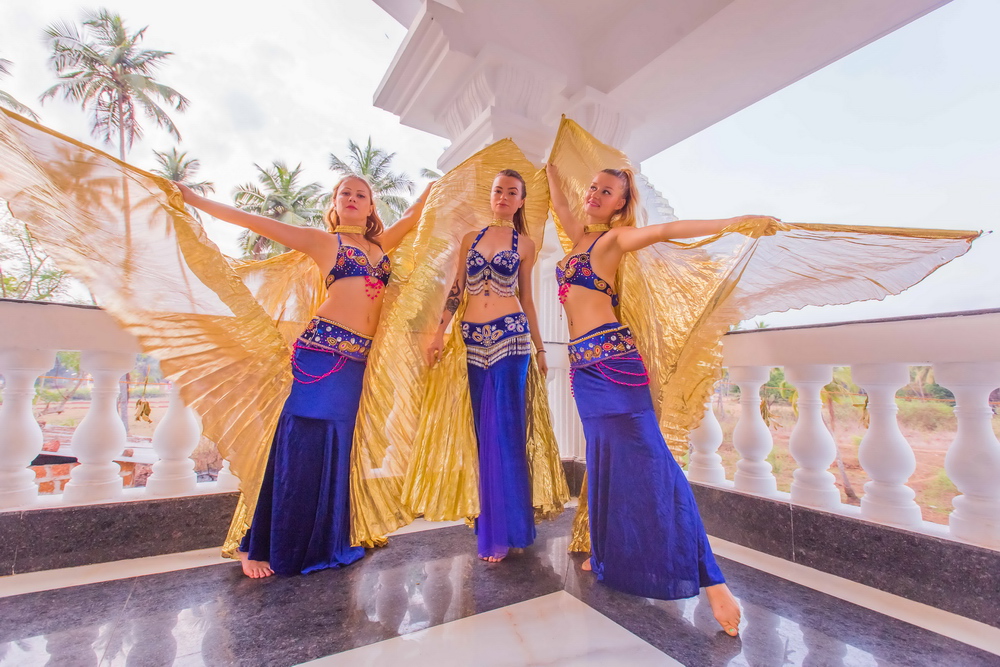 During the show, your belly dancer can combine different techniques of belly dance performing:
Egyptian cabaret and folk Style
Turkish belly dancing
Belly dance with veil, wings and/or swords
Candelabrum belly dancing (Wedding dance)
Zills
Live drum solos
WHAT IS THE LENGTH OF OUR PERFORMANCE?
The best length of time for belly dance show is about 25-30 minutes which is our minimum rate charge. However, depending on the type of the event, it is possible to hire a belly dancer for a longer time. For your special event, your belly dancer for hire in Goa will arrive 10-15 minutes prior to her performance for being able to get ready and warm-up before dancing for you and your guests. When the show begins, all you and your guests need to do is to sit back and relax, while your belly dancer will transport you to a magical world of belly dancing!
For more information and consultation, please feel free contact us any time.