Dancers for Hire in Goa
WE KNOW & FEEL THE DANCE
What kind of holiday can be held without music and dances? Dancers show is a should component of any event, whether it's a birthday or anniversary, corporate or business event, wedding or Prom Night celebration. Professional dancers with their unique show program will not only perk up the mood but also give joy, fun and sustained energy to your special day leaving the unforgettable memories and great impressions for the rest of your life.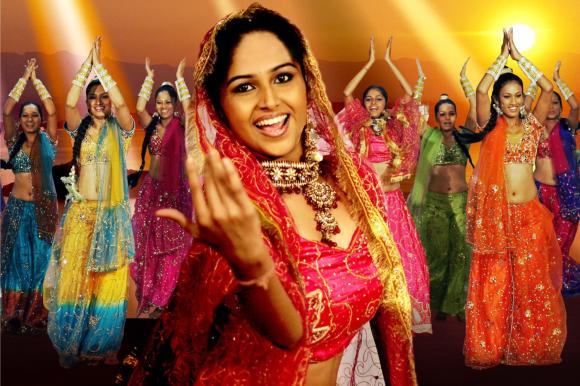 Our company will help you to pick the most talented, highly motivated and professional dancers for hire in Goa that will inflame your guests from the very first minute of their appearing on the stage. In our company you can choose professional sole or group dancers for any event you are planning to have. At the moment Art Goa Entertainment Company offers you its best professional and most talented dancers with a huge experience in various dance show performing:
We have great dancers for hire in Goa database and we can organize almost any dance show for your choice and for any special day. We guarantee that our team of dancers will make your event bright, inimitable, memorable and glowing. You can read more about our dancers for hire in Goa and types of shows and performances we can provide you with on this website.
WHY TO CHOOSE US?
Individual approach to each client: we will find what you need for your special day and will help you to implement your most unusual celebration idea!
Flexible prices: with our line on prices our clients can easily fit into the budget they have for any type of the event
Different dance shows created by professional dancers
Experience in event planning and organizing
DANCE GROUPS IN GOA
Our dancers for hire in Goa perform the choreographed routines which combine the unique music and amazing dance movements turning the show into elegant, energetic and the one and only form of entertainment. We can offer our clients different and various dance styles starting from traditional dances and finishing with exotic dance performances. Our current dance shows catalogue includes: belly dancing, Bollywood and Indian traditional and modern dance shows, street dance, Latin-American dances, Las Vegas style showgirls and Sirtaki (Greek) dance performance
Just call us now and we will help you to organize your unforgettable event and to create a truly unique program for any special day you may only have!
Adriana
Yulia
Malika