Wedding photographer in Goa
Wedding in Goa is a true fairytale for every woman. Sandy beaches, blue tender sea waters and exotic nature – these all can create a unique atmosphere of romance, love and happiness, easily turning a usual wedding ceremony into at heart magical event.  And of course for keeping the best memories of these fairytale you need a talented professional wedding photographer in Goa who will catch and capture the happiest moments of your very special day on colorful pictures letting you always remember you perfect wedding in Goa.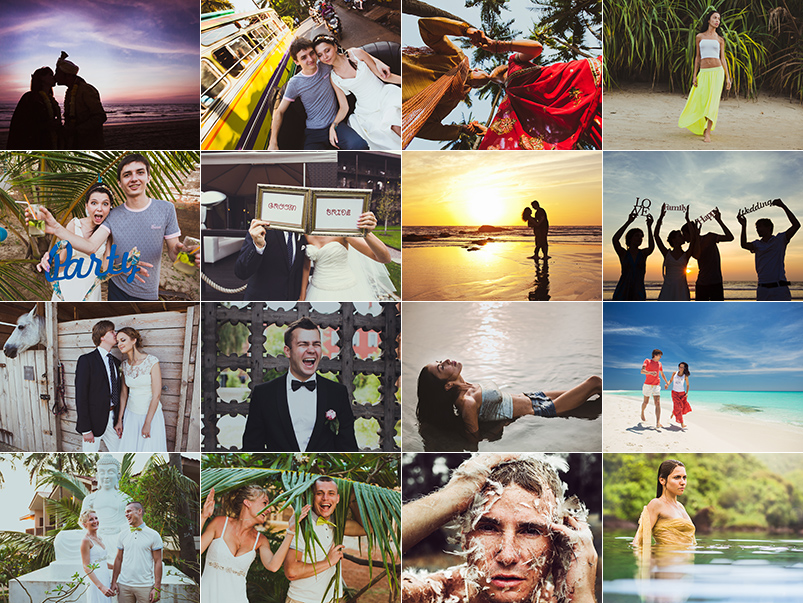 While planning weddings in Goa, don't forget to hire a professional photographer who will make beautiful and colorful wedding pictures for you. You must admit that it's great to bring not only good memories from your romantic wedding vocations but also high quality professional pictures which will warm your heart and soul during your entire happy family life. And Art Goa Entertainment is glad to offer you its only best and only first-class most skilful wedding photographers in Goa.
Why do you need wedding photographer in Goa?
Photo stills are stalkers of the most beautiful and amazing life moments that bring joy not only to the bride and the groom, but also to their relatives, friends and descendants during entire life. The wedding pictures can gladden you and warm your soul any time you take them for looking and remembering the best day of your life. That's why it's so much important to have quality and first-class professional wedding pictures in your album that will bring you back to those tender romantic moments together in Goa.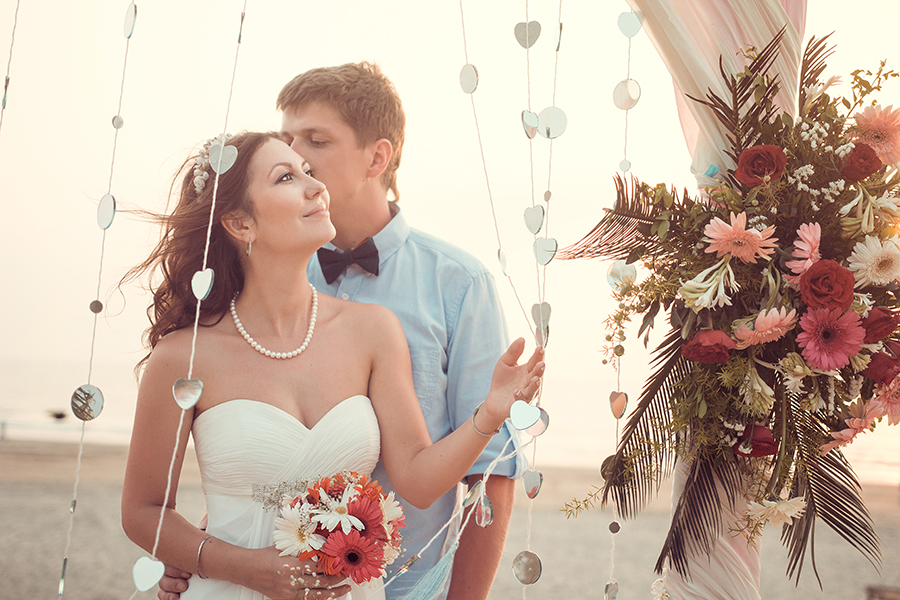 We are happy to provide you our best wedding photographers in Goa that will help you to perpetuate your Goa wedding days. Our photographers are true professionals and magicians: they can catch and capture every emotion you feel, every feeling you show, every look you give, every small detail that for the first sight is not much important but at a closer look reflects something personal, something secret and inner.
Our first-class professional wedding photographers in Goa will make your any wish and any dream come true. Your ideas are the best way to turn your wedding into exiting adventure, making your very special day more and more amazing. Whether you wish a romantic classical wedding photo session, or you are after something extreme, or you are dreaming to feel yourself an exotic price and princess, or even thinking about unforgettable motorbike experience – there is nothing impossible for your photographers to do. All you need is to share your most brave and unusual ideas with us, and we will make everything to pursue them.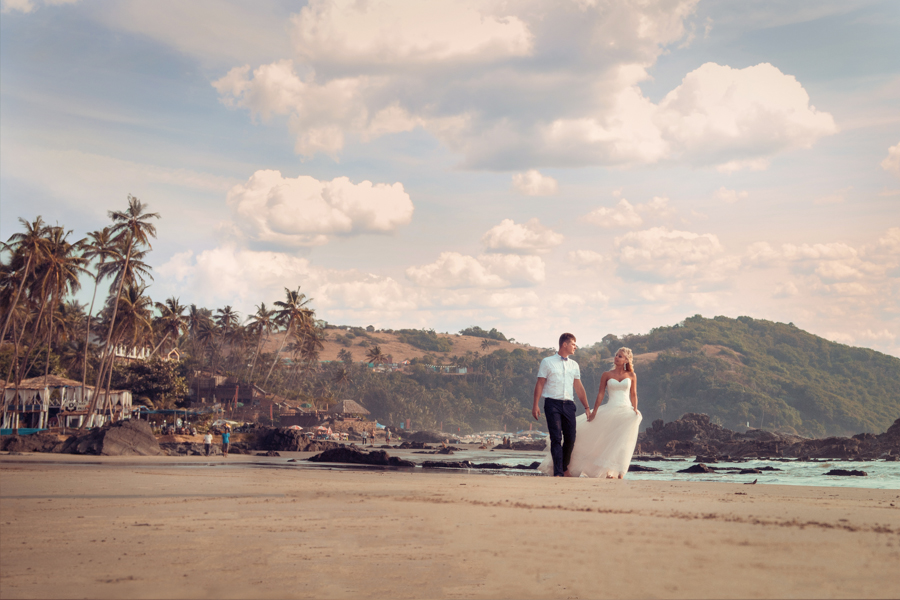 Services provided by our wedding photographers in Goa
We have the most talented masters of photography working with us. They can do whatever the client wishes, starting from the romantic photo session and finishing with making a unique video.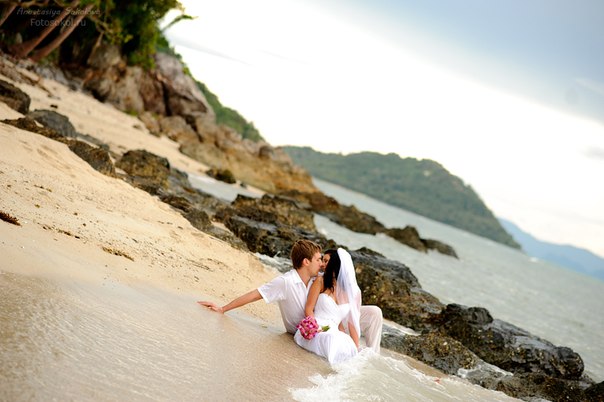 Our wedding photographer in Goa services usually include:
Choosing the best places for photo wedding sessions;
Wedding photo session script development (according to the client's wishes and ideas);
Wedding photo session itself (during the ceremony and after it according to the client's request);
Wedding book (about 50 best wedding pictures);
DVD with wedding photos (pictures not included into the wedding book)
Upon your wish, our wedding photographer in Goa can also make a separate Love Story photo session that will be a perfect pre-story of your coming wedding ceremony. For more information or for booking the wedding photographer services, please contact us any time convenient for you.