LED Light show in Goa
Wanna get a charge of stunning energy and spirits riding high on your holiday or special event, enjoying a fantastical show together with your guests? If so, than you should opt for Led Light Show which is a spectacular, explosive and mega-awesome performance that will savored your party at a blink of an eye.
Led Light Show is a great performance comprising special effects, light, music and a real kaleidoscope of color and pattern that float before your eyes taking you into the world of fantasies and wide imagination and letting you forget about the reality of the world around. Due to the incredible dynamics and bright, colorful costumes of actors, this show will pitch you headfirst into the deep end of energetic dance of light and sounds of tuneful music. The Led light performance will certainly become a clou of any special event or party.
The Art Goa Entertainment offers you the best Leg Light Show in Goa for any occasion: birthdays, anniversaries, prom nights, Christmas or New Year's parties – our festival of light and dance will be perfect for any party you may only plan to have!
We guarantee you the down-flows of inspiration, encouragement, uplift and unlimited joy while the show performing. During the entertainment the professional dancers in fabulous Led-light costumes will demonstrate you a true sight fit for the gods: the wonders and magic of lights and plastics, artistry and charisma rolled into one. For a while of show you will be wrapped up in absolutely different world where multicolored lights will draw unimaginable and unthinkable pictures in your imagination.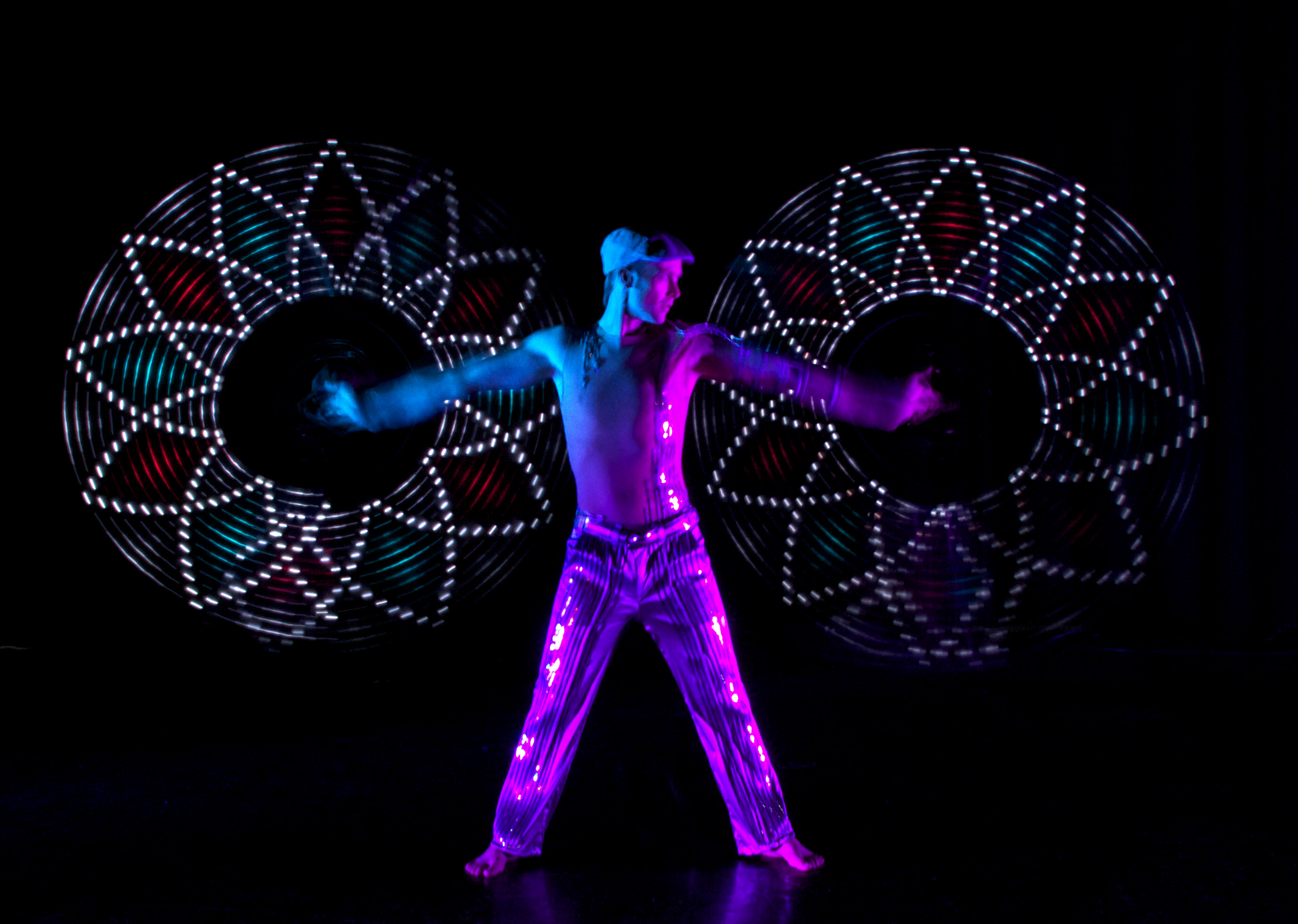 We are happy to provide you several LED LIGHT SHOW PACKAGES:
Solo led light show
Group led light show (from 2 to 6 people)
Freak led light show
Theme led light shows
Pixel led show
Please note that the usual duration of any led light show in Goa is about 15-20 minutes. If you want to extend this time, please contact us before booking the service.
For any further information or in case of any questions, feel free to call us any time.