Salsa dance show
Salsa originally came from the Latin America, and nowadays it became so much popular that we can even say salsa is much more than just a dance, but even a whole separate culture that unites thousands of people around the world. Once you start dancing salsa, you plunge into the colorful world of Latin-American fiesta making your life brighter and more interesting by being involved into the spicy and hot Latin culture.
The Art Goa Entertainment Company is glad to provide you the most colorful and hot salsa dance show for any special occasion you may only have. Our team of talented, professional and motivated salsa dancers will blow into your party with their driving, spicy and sexy dancing show, creating an atmosphere of truly hot Latin world and gladdening the eye of even the most discerning guest.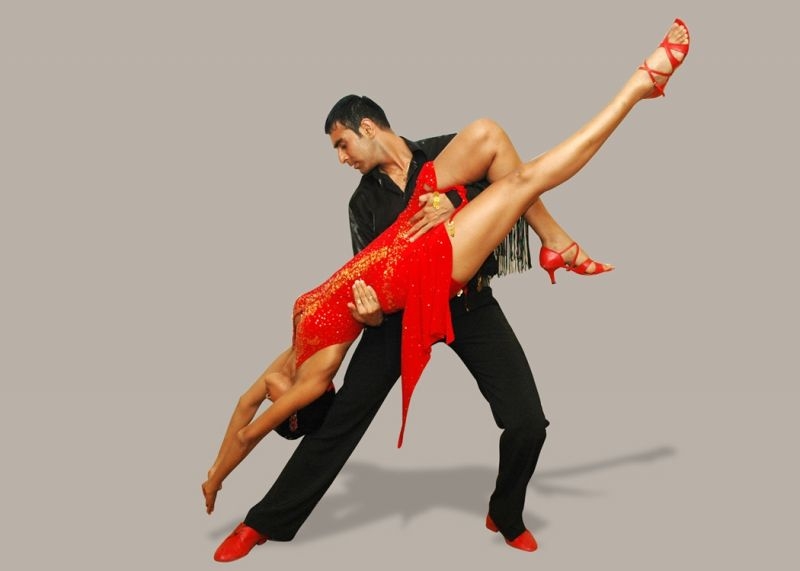 We have several interesting and distinct SALSA DANCE SHOW PACKAGES  for your choice depending on the type and the budget of the coming event:
Solo salsa dance
2 or 3 female salsa dancers
Group salsa routine (several couples of up to 6-10 people)
Combined dance show (Salsa + other Latin dances)
Show MC
Salsa dance show with audience participation
The usual duration of salsa dance show is about 10-20 minutes, but the time can be extended depending on your wish and desired show program.
In addition to our usual salsa dance show we also provide several optional services which you can mix up to create the most amazing and unique event:
Private salsa dance classes: impress your guests with unforgettable show where you are the center start!
Choreographies: our professional choreographers will create the unique dancing that will satisfy all your needs for any event whether it's a wedding, birthday party or anniversary.
Other Latin dances lessons: except salsa we can also provide you the professional dance lessons of Cha-cha-cha, Rueda de Casino, Samba, Bachata and Latin Cabaret.
Reason for booking Salsa dance show
Group of talanted salsa dancers will easily hot up your event and create a high energy and perfect performance;
Excellent professional dancers will keep your guests on their feet throughout their routine;
Skilled dance teachers provide your guests with a demonstration of trully fantastical dance performance;
Ideal dance act for private parties, festivals, ceremonies, receptions, etc.
Don't hesitate and contact us today to find out more about the prices and possible variations of your special day salsa dance show!